5% Discount on orders over £100
Use the code TRADE100 at the checkout.
8% Discount on orders over £300
Use the code TRADE300 at the checkout.
10% Discount on orders over £600
Use the code TRADE600 at the checkout.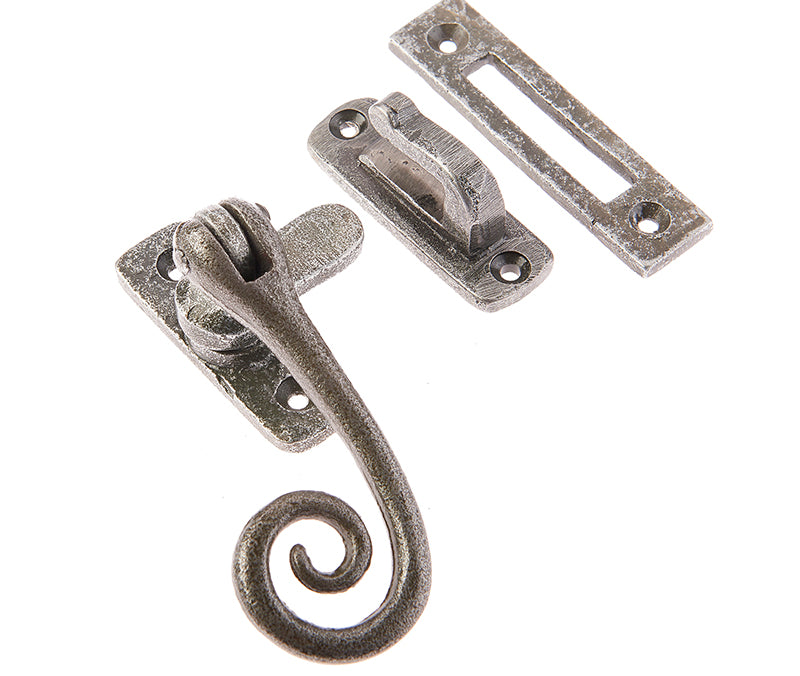 Valley Forge Pewter Patina Curly Tail Window Casement Fastener VF19RT
£15.90
Beautiful curly tail window casement fastener. Handcrafted by blacksmiths, each possesses a unique personal hammered texture by the smith. Finished in Pewter Patina which enhances the texture of the product.  Supplied as a complete unit with all parts hooks and matching wood screws. 90mm x 55mm FOR MATCHING ACCESSORIES AND LOCKS/LATCHES SEE RELATED PRODUCTS BELOW. Not suitable for coastal conditions.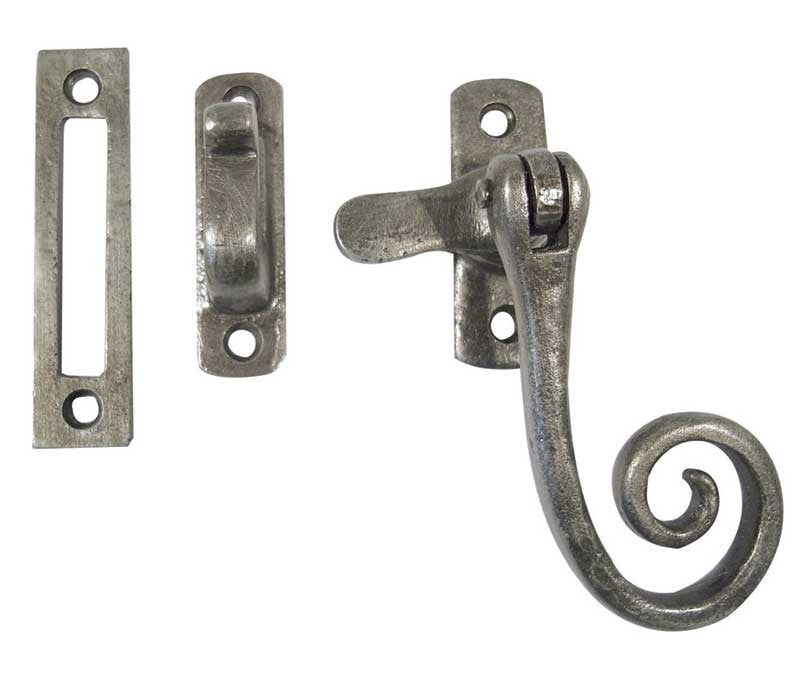 Pewter Casement Fastener Hook & Plate
£9.55
PEW19M Curly Tail Pewter Window Fasteners. For matching window stay see item PEW20, PEW21 or related products below. Handle Length - 105mm Overall Projection - 33mm Sold and supplied in singles complete with matching woodscrews.